Your Local Business Economy Advocate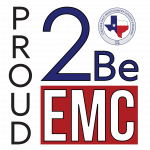 We Are Proud To Be EMC and You Should Be Too!
The Greater East Montgomery County Chamber is the leading advocate for our local business economy.
Members get to participate in:
Opportunities to grow
Promotions & sponsorships
Education & professional development
Networking & referrals
Join our fun, friendly & informative chamber for the unlimited potential and Proud2BeEMC spirit that is East Montgomery County.
We Invite you to Join the Chamber
Help us make East Montgomery County the best place to live, shop, work and play.
When: 1st Wed of each month
Where: EMCID Building
---
The Chamber Luncheon is where we offer informational topics, and updates concerning developments within the county. Chamber luncheons are also where new chamber members are introduced to the chamber body by the president. A catered meal is included.
When: 2nd Thursday of each month
Where: A New Location Each Month
---
Members and prospective members can virtually network (for now!) and form relationships over happy hour drinks. Order dinner & drinks from one of our member restaurants for takeout or delivery then join your chamber friends for a virtual happy hour social starting at 5 PM.
When: 3rd Wed of each month
Where: HCA Houston Healthcare Kingwood
---
The Chamber Breakfast Connection is sponsored by Kingwood Medical Center and is held at the hospital. This is also a very friendly gathering that is entirely free, thanks to HCA Houston Healthcare Kingwood.